The visual effects that a luxurious carpet brings to your house are undeniable. And not to mention, it also keeps your cold feet much warmer during winter, saving you from numerous health issues!
One major problem, however: these items are a breeding ground for all types of debris and lingering smells. Learning how to clean a carpet is extremely important, then – unless you want to compromise all of its supposed benefits!
Keep scrolling for more guidance on carpet cleaning.  
How to Clean A Carpet – Four Methods
Method 1. Deep Cleaning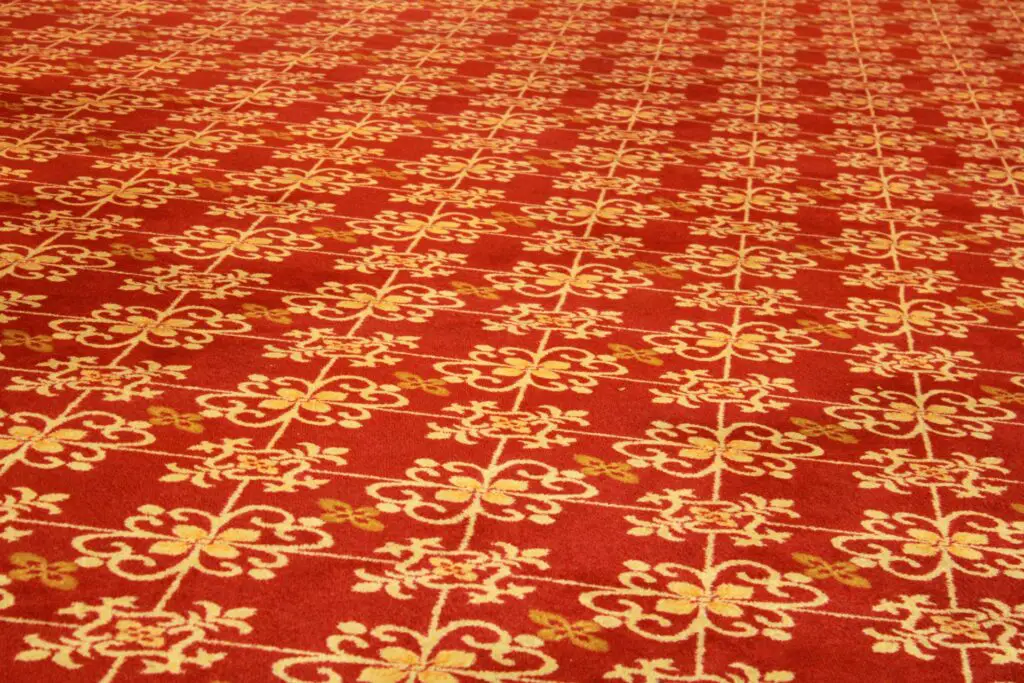 Step 1. Rent or Buy Carpet-Cleaning Devices.
The toughest odors and stains will be nothing against carpet-cleaning machines, which combine chemical cleaners and hot water to wash your carpet fibers thoroughly. You can rent such devices from Walmart, garden and home stores, or specialty vacuuming/carpet shops.
These machine rentals often arrive with stain removal and cleaning solutions. Confirm which carpet type you have first to ensure the cleaning solution is compatible with its materials. 
Step 2. Vacuum Your Carpet
Before your deep-cleaning process, guarantee the carpet has no loose dirt and dust. Remember to sweep the surface thoroughly (particularly the dirtiest spots) to remove unwanted debris. 
Step 3. Give Stained Areas Some Pre-Treatment
Most cleaning solutions offered by rental services are designed as pre-treatment for stained areas (meaning they must be applied before you start deep cleaning). 
But what if they do not offer stain remover solutions? Then you can spray these spots with vinegar. 
Step 4. Add Cleaning Solution and Hot Water To The Cleaning Machine
Comply strictly with the machine's direction to pour the required amounts of carpet cleaner and hot water. 
In certain cases, the solution and water are supposed to be in separate tanks; remove those tanks as instructed to fill them properly. Double-check that the tanks fit in the cleaning machine before continuing.  
Step 5. Plug The Machine and Start Your Deep Cleaning.
Run it slowly and thoroughly all over the carpet, ensuring every inch is covered. If necessary, you can overlap already cleaned spots to confirm they have not been skipped. 
Some cleaning machine models will splash dirty water into receptacles – a sign that it's working properly. 
When the cleaning solution or water is run out, turn the machine off, then unplug it. Next, discard all the dirty liquids (you can pour them into a toilet), and rinse both tanks to fill in new cleaning solutions and hot water for another once-over if needed. 
Step 6. Let The Carpet Dry.
Within only 3 or 4 hours, the carpet should smell and look as new. 
Method 2. Regular Maintenance to Keep It Off Dust and Debris
Step 1. Vacuum It Regularly
Do not hesitate to invest your money in a high-quality vacuum that can easily suck up debris deep inside the fibers. It would particularly be useful for shaggy carpets in a house full of dogs and cats! Not to mention, regular vacuuming keeps the carpet smelling and looking good all the time. 
There's no need to rush your process. Even high-performance vacuums need time to grab fur, dirt, and dust from the fibers' base. Remember to run it over the surface at least twice, ensuring the spots are 100% clean. 
Step 2. Pay More Attention to The Most Frequently-Traveled Places
Does your carpeting reach the kitchen, front door, or any other place in the house with extremely high traffic? 
In that case, consider protecting them with carpet protectors or throw rugs. They will save you from hours – or even days – of struggling to remove clots of grass and dirt with vacuum cleaners. 
Some extra tips:
Protector mats made of plastic will be the best option, allowing your carpet to appear more visible. 
Hallways often have high foot traffic. Put some carpet runners there! 
Step 3. Clear Up Spills Immediately
Letting the spill sink deeply into the carpet will make the residue-removal process much more difficult. Instead, why don't you tackle that spill immediately? Trust us; you can save an insane amount of time that way!
Simply use paper towels or clean cloths to absorb that spill. Next, pour some baking powder onto this area before leaving it for about 15 minutes. Once the spill has gone completely dry, seal the deal with a vacuum. 
How about wines or more colorful liquids? The steps are the same – except you should sprinkle some club soda above the baking powder. 
Step 4. Learn How to Remove Older Stains
In some cases, getting to the root of the stain is not always possible, particularly for older coffee or wine smears. That's because some carpets have been pretreated with chemicals during production, making the stains stick longer to the surface.
Do not panic; just follow our simple advice:  
Lighter stains: Use vinegar spray bottles to sprinkle that area lightly. Then wipe it off with a dry cloth. Some spot treatments for discreet areas are also highly recommended, which keeps the carpet from turning into different colors.
More stubborn stains: Use carpet cleaner or vinegar to saturate that area. Scatter some baking soda and let them dry. Finally, vacuum the surface all over. 
And remember NOT to:
Scrub the stains. Scrubbing will damage the carpet fibers and worsen the area's condition. 
Over-dose them with water, vinegar, or other liquid. Once these substances seep too deep inside the carpet, mold growth will be inevitable. 
Method 3. Odor Removals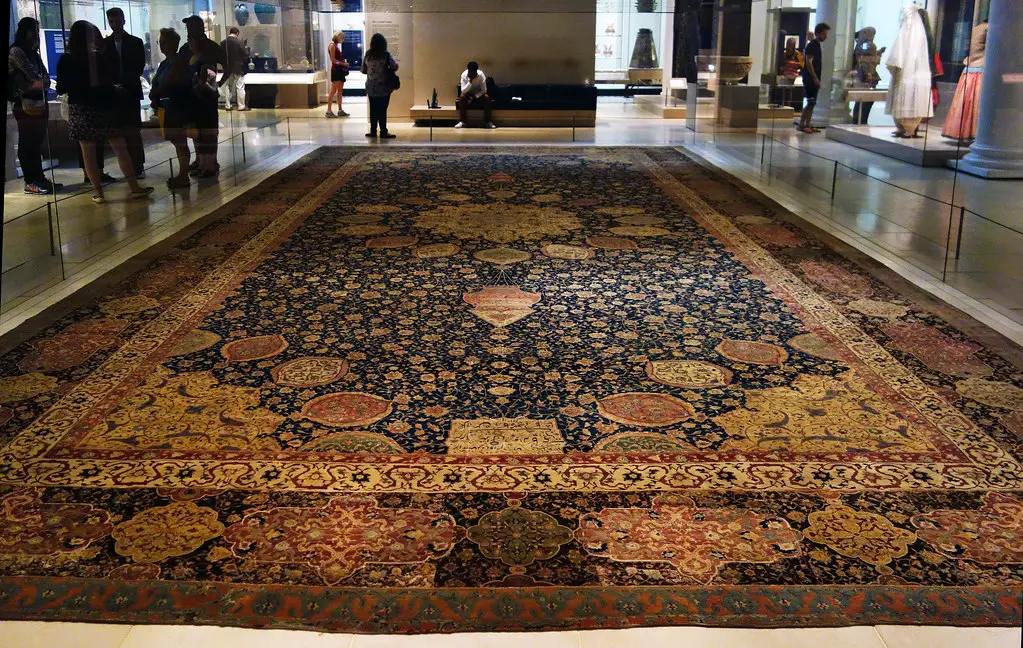 Step 1. Vacuum Your Carpet
Vacuum it thoroughly before you start. For carpets with too much dirt, use a broom to sweep them first before vacuuming. 
Step 2. Make A Mixture of Odor Removal
If you have no plans to use these ingredients for future cooking, feel free to add them to your odor-removing mixture: 
Borax (1 cup)
Cornmeal (2 cups)
Baking soda (1/2 cup) 
Step 3. Pre-Treated Smelly Places With Water and Vinegar.
Spray water and vinegar on the most seriously stained areas. Do not over-dose them, though, unless you want mold to develop later from this unevaporated moisture. 
Step 4. Sprinkle The Odor-Removing Mixture on The Carpet. 
Spread the powder blend evenly, but focus more on the dirtiest areas. Once done, leave the mixture for at least 60 minutes.  
Step 5. Vacuum Again.
Run your vacuum several more times to clear the cornmeal and baking soda. Discard the vacuuming bags when you are finished.
Method 4. Dry Cleaning
Step 1. Use Pretreatment Products to Prep Your Carpet
Spray the most stained areas with pretreatment products. 
This strategy allows stubborn dirt to lift more easily during your dry cleaning. But if the carpet has no heavy stains, you can skip straight to the second step. 
Step 2. Use Dry-Cleaning Detergents
Use measuring cups, regular cups, or kitchen sifters to cover your carpet with light dry-cleaning layers. Apply thicker coatings for deeper smears or high-traffic places. 
Step 3. Brush The Dry-Cleaning Powder Across Your Carpet
Move the brushes gently across the surface to ensure your powder can access the most brazen carpet fibers and debris build-up. Nevertheless, remember not to exert too much force, since aggressive brushstrokes may destroy the delicate carpet threads. 
Step 4. Let The Powders Dry
Give the powders at least half an hour to fully activate. After that, vacuum them using a vacuum cleaner. 
Can I Use Vinegar and Baking Soda? Will They Ruin My Carpet?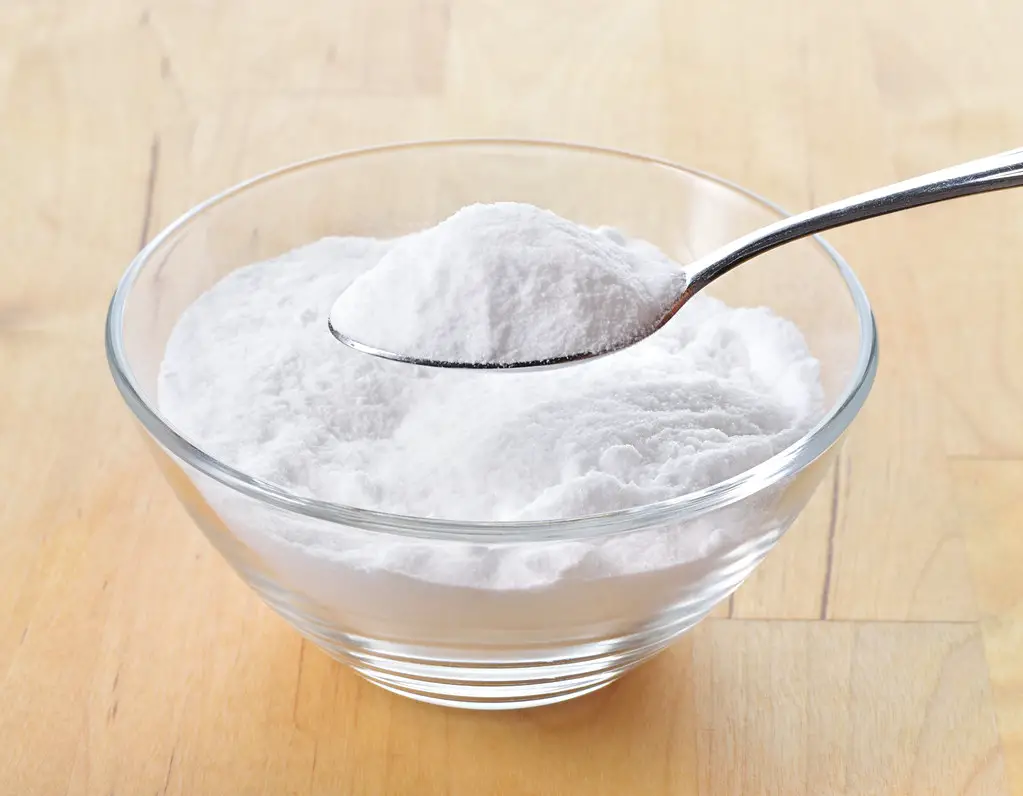 Yes. Baking soda and vinegar are among the strongest, most powerful cleaning ingredients. They have zero chemical compounds, either, which means you can use them on even the most luxurious, premium carpet materials! 
How Often Should I Clean My Carpets?
The answer is up to you and your schedule, but our preferred option is at least 2-3 times a week. 
Plus, EVERYDAY maintenance will be absolutely necessary for families with small children (that often run around the house) and pets. 
Conclusion
Our detailed guides on how to clean a carpet have hopefully lifted your confusion. Good luck with your carpet maintenance, and feel free to reach out to us if trouble persists!