It's hard to deny the incredible impact of French decor and design. Despite centuries having passed, some of these classic templates are still widely used not just in France but at all corners of the globe, delivering an elegant and graceful vibe rivaled by none. 
Our readers have been sending us letters, curious about tips to make their beloved home look more "French." No worries; this is just our expertise! Keep scrolling to scour through some of the top classic French decorating ideas. 
Top 10 Classic French Decorating Ideas – What Are They?
1. Flowers
Florals scream "classic French decors," enlivening even the most neutral linens to remind you of beautiful, picturesque Provence. To spot the best organic look for a lovely, airy reading corner, we suggest pairing your floral ottoman or armchair with bright-themed arrangements.
2. Toile
With its first introduction around the 18-19th century in Ireland, toile (essentially bleached fabric of cotton laced with pastoral scenes) was so popular that many designers practically associated it with classic French decorating. 
The piece has been thriving for ottoman upholstery, bedding sets, and window treatments for decades. It would be best to spring a small dose of toile in your space to avoid overstuffing issues (ex: toile linens or toile stools at the dining table). 
3. Solemn Wood Finishes
An open kitchen can easily exude classic French vibes with a touch of distressed wood through its layout. With their wrought iron and weathered finishes, the cabinet, chairs, and island will add some rustic, reminiscent notes that make your space cozier and more intimate. 
For tight-budget customers, no worries; it's easy to achieve this similar result with glazed cabinets (instead of gloss) paired with ornate chandeliers. 
4. Yellow and Blue Combos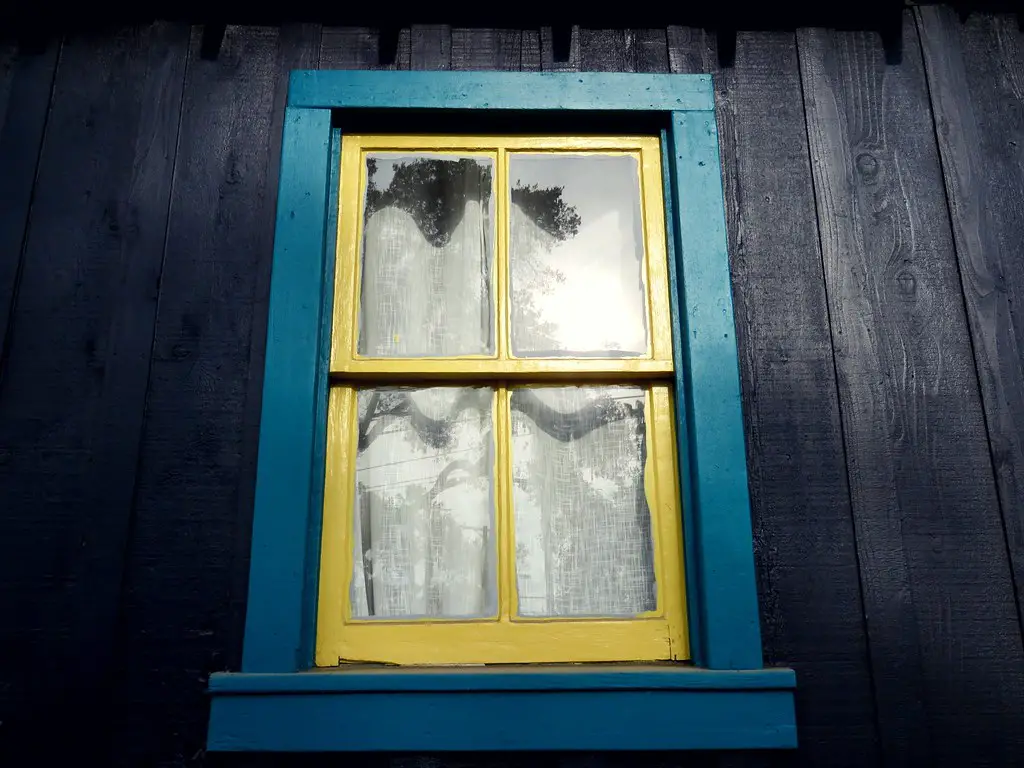 Yellow and blue are the most classic combination you could have ever encountered; the inviting and warm tone sets the perfect background for friendly meetings in a sumptuous bedroom. 
So how to bring this lovely color hybrid to your bedroom? Start with something simple – like a yellow-and-blue comforter – before layering the coordinating pillows with floral motifs. 
On the other hand, for common places like living rooms, consider yellow-and-blue curtains or even accent chairs. 
5. Wood Beams
Why don't you introduce Old World refinement – a trademark of classic French styles – to your bedroom by installing some wood beams? 
This lovely treatment not only calls people's attention to the room's vaulted ceiling – but also fuses your cozy space with a historical, nostalgic sense that makes it look much more vintage.
Are you one of those who prefer darker wood? Then remember to complement such themes with red, brick linens. Meanwhile, baby blues and creams will go better with lighter wood.  
6. Pastoral Panache
Even if you are living in a big city, do not hesitate to incorporate some "countryside" tones into your home. 
Pastoral paintings, hare-themed pillows, and goose sculptures will only enhance the rustic charms presented by the wood beams and brick fireplaces we mentioned above. You can also look for accents other than goose, such as herding dogs, roosters, swans, and sheep. 
7. Red Splashes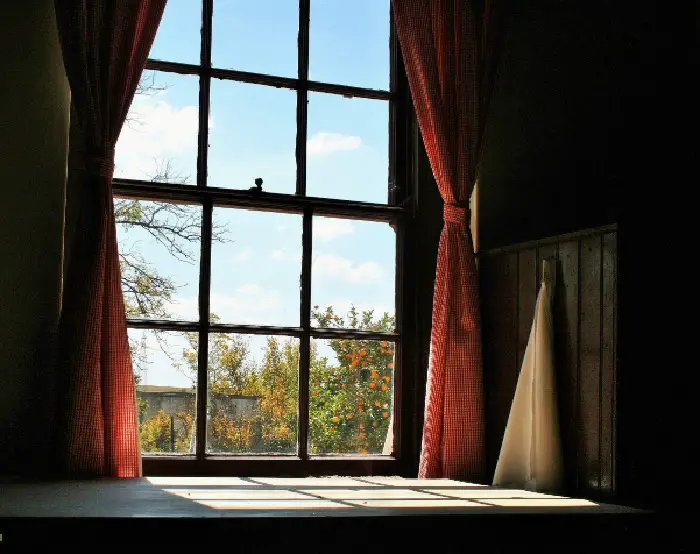 Red may do good for your space, too. In a charming, French-style dining room, red curtains and toile wallpapers intersect with dark wood designs to lend a warm, slightly masculine feel. It will be an excellent way to balance some of your "show-off" decorations – like plate collections or elaborated chandeliers.
Do not forget to add red cushions to your chairs; in French-themed spaces, covering hard seats is a rule of thumb for better comfort. 
8. Displayed Plates
Traditional French homeowners regard their collections of antique plates as prized possession deserving their own spots on the walls. 
There are thousands of ways to showcase your dinnerware; however, our all-time favorites are over-door arches in traditional hutches or ceiling-to-floor units – a perfect idea for breathing some Provencal flairs into a humble abode. 
9. Storied Armoires
Want some excuses for your thrifting trip? Armoires (commonly called freestanding wardrobes made of wood) can also double as your household decor. 
And no, you don't need to implement them in their traditional usage – why not bring them to the bathrooms as a towel storer, or let them stand in your hallway or foyer like a giant grandfather clock? 
And when combined with other add-ons (like clawfoot tubs), these wardrobes only make things even better. 
10. Antiques and Chandeliers Aplenty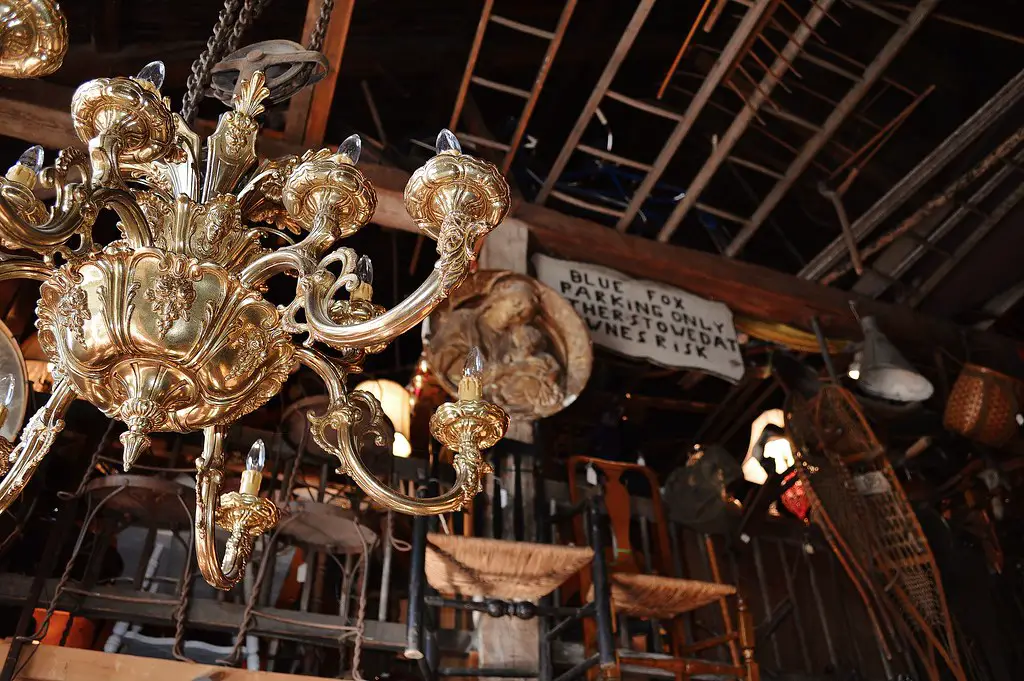 Whether painted white or dripping with crystals for more modern looks, a chandelier often suggests splendor and wealth – an epitome of classic French features for your room. 
Choices are endless; you could either balance the distressed furniture with a "less means more" design – or pull various antiques like polished kettles and brass mirrors, turning the space into a visual feast. 
Other Tips to Master Your Classic French Decorating
1. Embrace Imperfection
While most countries are familiar with Western designs – whether industrial, modern, or traditional – most experts note a major distinction between such decorations and French styles: there's much less perfectionism in the latter.
Indeed, French people often treasure family pieces and heirlooms that are far from perfect. They will not throw away a stained chair or will try to fix an uneven floor, resulting in a space that's lived-in and intimate rather than immaculate. 
In short, remember three secret tips to decorate like a French:
Accept that perfection doesn't exist.
Experiment with different styles
Embrace audacious choices
Do not overthink whether the pieces can fit. Given the right proportions and, most importantly, your utmost satisfaction, you will soon recognize your own styles through numerous trials and errors. 
2. Draw Inspiration from Your Own History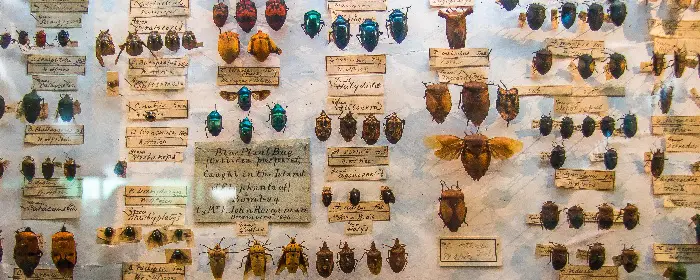 Spend enough time learning about each famous French designer, and you will discover an interesting fact: their current styles recall past education and upbringing background. Constance Gennari (the founder/manager of The Socialite Family). is an example. 
"My style goes hand in hand with my education," she said. "My father came from Milan, and my mother is a Parisian. My mum – an artist – often brings home large collections of 18th-century and Empire-style furniture, for which I spent hours helping her negotiate with merchants. That's where my designs hail from." 
Follow her footsteps: make the space look more "you" by incorporating some long-standing pieces from the family treasures. Do your parents have a nautical memorabilia collection, heritage textiles, or midcentury penchant? 
Weave them into your room to draft the space with a lovely sense of tradition and history. 
3. Stay "Forsual."
When asked to choose casual or formal, French designers suggest, "Why not Forsual?" The best answer is to turn your home into a versatile design room that can serve different purposes with great cohesion. 
More specifically, balance is the key. Arrange your room in a way that lets you host formal affairs when needed and still enjoy everyday lifestyles without worrying too much about scratches, marks, and stains. 
FAQs
Has French Decor Already Out Of Trend?
No. Anyone claiming French styles are outdated doesn't understand anything about designs. They will forever stay timeless. 
How Can I Make My House Parisian?
Typical Parisian styles include:
Jewel tones (ex: ruby red, sapphire blue, emerald green, or amethyst purple)
Parquet flooring
Wallpapers (scenic, exotic, antique, or panoramic)
Contemporary chandeliers
Conclusion
Our take on classic French decorating ideas has hopefully ignited some creative sparks inside your bones. Be audacious, brave, and experimentative; decorating is all about fun!